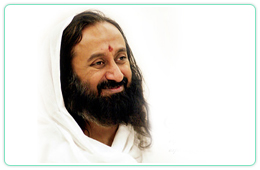 "Farming is backbone of human life. For progress of any society, farming business has to be strong and sustainable. The farming, which is oldest of all the businesses, today direly needs total attention of all. This planet has everything in abundant for everyone. It only needs to be judiciously utilized."
- His Holiness Sri Sri Ravi Shankar
Philosophy- HR
Every human being is unique and to be respected as living divinity. Everybody has natural tendency to
be successful and with proper guidance they can prove themselves as ASSETS to every organisation . Vasudhaiva Kutumbakkam The whole world is family and every human being is family member-Guruji Says . Sant Tukaram Said,
" Do the family duties first and then talk about spirituality for the world ." Management amalgamates the both

sutras and we will start from their family of employees , farmers and investors and finally serve the universe at its

foundation.