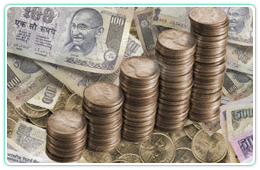 Integrated business opportunities for booming areas like power, petroleum and food products
Sugar consumption statistics
Maize sugar health hazard a boon
Ethanol blending in petrol and diesel.
Green Power with Carbon credit
Cooperative farming, Cooperative Finance Company and Mall.
Create the models and sell the models as allied business divisions such as infrastructure , automation
and Industrial EPC contracts.
Changing government policies to liberalise the business.
Value added products & our own BRAND creation.
Educational Institute and Hospital.
Sugar Cane Prospects
Potential is three times i.e. 180 lac MTS with respect to irrigation available if farmers are taken care for their issues.
Additional irrigation projects coming up will add 25 lac MTS.
Easy and hassle free crop to grow and more organized as compared to other crops.
Other crops with new high yield varieties are more prone to diseases.
Need for still more sugar plants in the area.
Present & Planned irrigation Projects
Raajewadi Dam

1.5 TMC
Urmodi Dam soon to connect to Raajewadi dam

Neera Right bank canal

10 kms from factory
12 TMC

All together to cater min 50,000 Htr

2 Lift Irrigation and 1 Canal project
i.e. Tembu, Takari Mahasal and Ujani Canal
Roadmap
Inputs:

Encourage Organic farming Extend hassle free loans Propagation of drip irrigation Proliferation of multi crop
systems Provide market understanding and analysis Training program by experts Active Shetkari Sallagar
Samiti Affiliate to Sri Sri Agri Programmes

Output:

Farmer – Becomes a contributor by being Self reliance and adopt Entreprising attitude with increased
yield economics & reduced production costs Women – Improving Health and make Self Reliant Children –
Comprehensive Education Employment – Skill oriented education to create job ready candidates
and Entrepreneurs.