Future Projects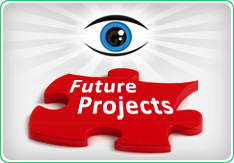 Crushing capacity expansion to 3500TCD
Fully automated ethanol Plant to produce 50000 liters ethanol per day.
Sugar Refinery Division for export purpose.
Organic Sugar Manufacturing.
Expansion of Cogeneration Plant 25MW.
Natural Bio Gas project to produce additional power of 1.5MW and avoid water pollution due to ethanol plant waste.
Other allied divisions like infrastructure development, EPC contractor and automation and other agro based businesses.